Voilà: is an information design firm. We are trusted by global and local organisations, big and small, to convey complex information visually. We do not simplify; we clarify. We tackle complexity, ask questions to understand the intent and context, and propose clear designs with a purpose.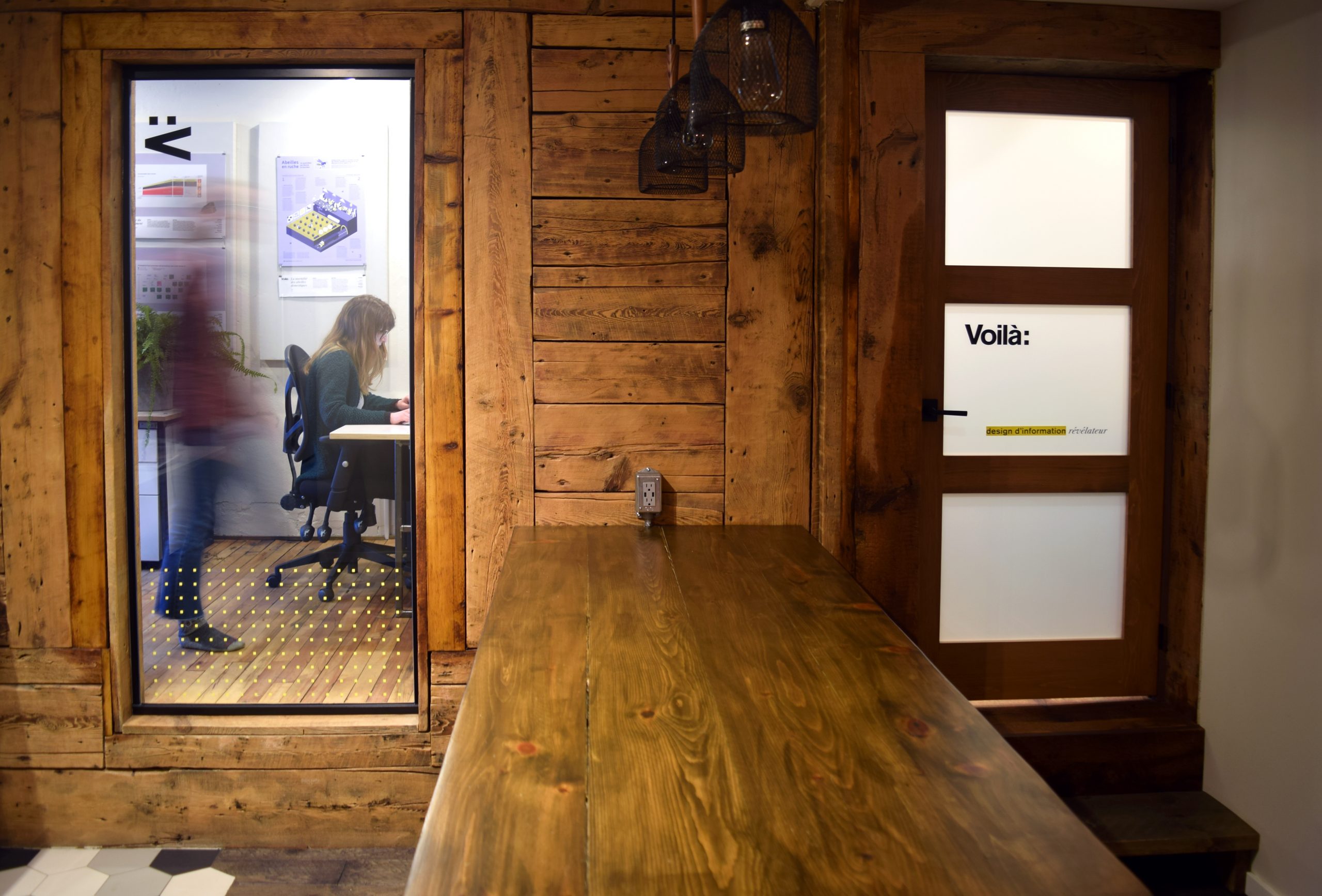 We want to leave things better than we found them, so we work with people who have the same ambitions.
We care about sustainable development, climate change, gender equality, social development, transparency, diversity and inclusion.
What is information design?
Information design connects analysis and design. It brings the clarity of design to the depth of analysis.
It may be the first time you hear about it, but you have already seen it. An elegant graph, a useful diagram, a presentation that captivates. Hiding in plain sight, good information design is often invisible.
What do we do as information designers?
Our team has different backgrounds: social sciences, international development, graphic design, public policy, economics, scientific illustration, computer engineering.
We're information designers because we commit to understanding the substance and finding design solutions. Curiosity drives us. We want to understand and communicate that understanding. And we do it by engaging in a dialogue with our clients.
We like to draw from other fields to improve our understanding and practice of information design: statistics, art, perception, data, psychology, branding, programming, or color theory. You can follow our discoveries by subscribing to our newsletter.
Do we need information design?
If you want to get results, yes. Information design makes relevant knowledge obvious. It reveals value. And it lets your causes have an effect. Whether it's sustainability or equality, we believe that information design is a way to effect positive change in a world in need of it.
So what's information design?
You'll know it when you see it. Because if done correctly it leads to that moment when you say Voilà: and then let the information speak for itself.
Francis Gagnon is the founder of Voilà: (2013), an information design company specializing in sustainable development. Their clients are in Washington, New York, London, Tokyo, Beijing, Brussels, Ottawa and Montreal. In addition to leading the work of the firm,…
Mathieu is a project manager and the lead of client relations. He builds and maintains personalized relationships with clients and accompanies them throughout their projects with Voilà:. He is the bridge to our expert teams and ensures that project…
Celia is a graphic designer at Voilà:. She enjoys the process of taking an idea and turning it into a beautiful and effective story. She analyzes as much as she creates, adopting a big picture approach as she searches…
Patricia Angkiriwang is a data visualisation developer and information designer at Voilà: and the team's technical lead. She is responsible for developing interactive data visualizations and designing visuals for client projects. Patricia brings to Voilà: a broad skill set…
Jessie is project coordinator. She is in charge of the internal management and ensures the smooth running of the team's operations. She also takes care that our mission reaches a bigger community.  With her empathy, her analytical mind, her…
Julian Hernández is an information designer at Voilà:. He is responsible for creating engaging and insightful data visualizations that help viewers see the data from a different angle and consider new possibilities. Julian comes from a UX Design background,…
Timour is an information designer at Voilà. From the processing and the manipulation of the data to the conceptualization of the visuals, Timour takes pleasure first and foremost in decomplexing information. Rigorous, curious and creative, he loves nothing more…
Marie-Blanche joins the team as a graphic designer. In her work, she brings an aesthetic eye for detail that foregrounds the meaning of the messages conveyed in visuals at Voilà:. With degrees in environment and in graphic design, she…
Estelle Villemin is a graphic designer and scientific illustrator. Her role is to provide clear and aesthetic visual solutions that are tailored to the customer's needs. As a graduate in graphic design, scientific illustration and scientific journalism, she enjoys…
Do you like to be informed?
Share our discoveries and follow our work by subscribing to our newsletter.