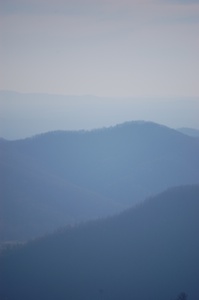 When I first heard of the massive online open course on data visualization at the Knight Center of the University of Texas, it seemed the term had been invented for this class. I realized I was wrong when I saw the article in the New York Times: The Year of the MOOC and the Washington Post: Elite Education for the Masses. I wasn't so far off though since 2012 appears to really be the year of the MOOC.
But it's not for the thrill of taking part in the early days of a potential revolution in education that I took this class, but to learn about data visualization. I had already taken the one-day course of Edward Tufte and the two-day class with Hanspeter Pfister at the Harvard Extension School. And I had even submitted an entry to the dashboard competition of Stephen Few (I did not win and had to trash an excellent acceptance speech after three weeks of wordsmith). I was ripe for this MOOC.
I tend to follow a lot of links about data visualization but what caught my eye with this one is the name of Alberto Cairo. He first came to my attention just a few days before when Stephen Few announced on his blog the publication of Cairo's book, The Functional Art, and said "If graphic designer Nigel Holmes and data visualizer Edward Tufte had a child, his name would be Alberto Cairo". I didn't remember Nigel Holmes' name, but he had me at "Edward Tufte".
Registration was free and I needed both the skills and the signal so I enlisted immediately. The fact that it was only six weeks also played a part. Its been four weeks already and I haven't regretted it. Alberto Cairo brings a perspective that I had not seen anywhere else: the importance of the narrative. My training had been focused on the technical aspects of data visualization: what conveys the data most clearly and efficiently. With his journalistic background, Cairo is always looking for a story in the data. His persistence is impressive. So it has taken me down a brand new road and so far, I've enjoyed the landscape quite a bit. I'm especially impressed at how engaged he is in the discussion forums. Despite having 2000 registrations (I would guess 200 active students though), he comments on what appears to be a majority of the entries.
This class and the professor gave me the impetus to start this blog. Cairo apparently links to all the students' homeworks he can find and seeing everyone else made me realize that I should establish my own online presence beyond Twitter. I see it first as a place to learn, to test myself and to create links with other in this field. The hardest part, so far, was to find a domain available and I went for infodez, the equivalent for information design to what dataviz is to data visualization. I am interested in several aspects of information design, from newspaper design to government forms, so I thought it might fit better.
So, here goes!