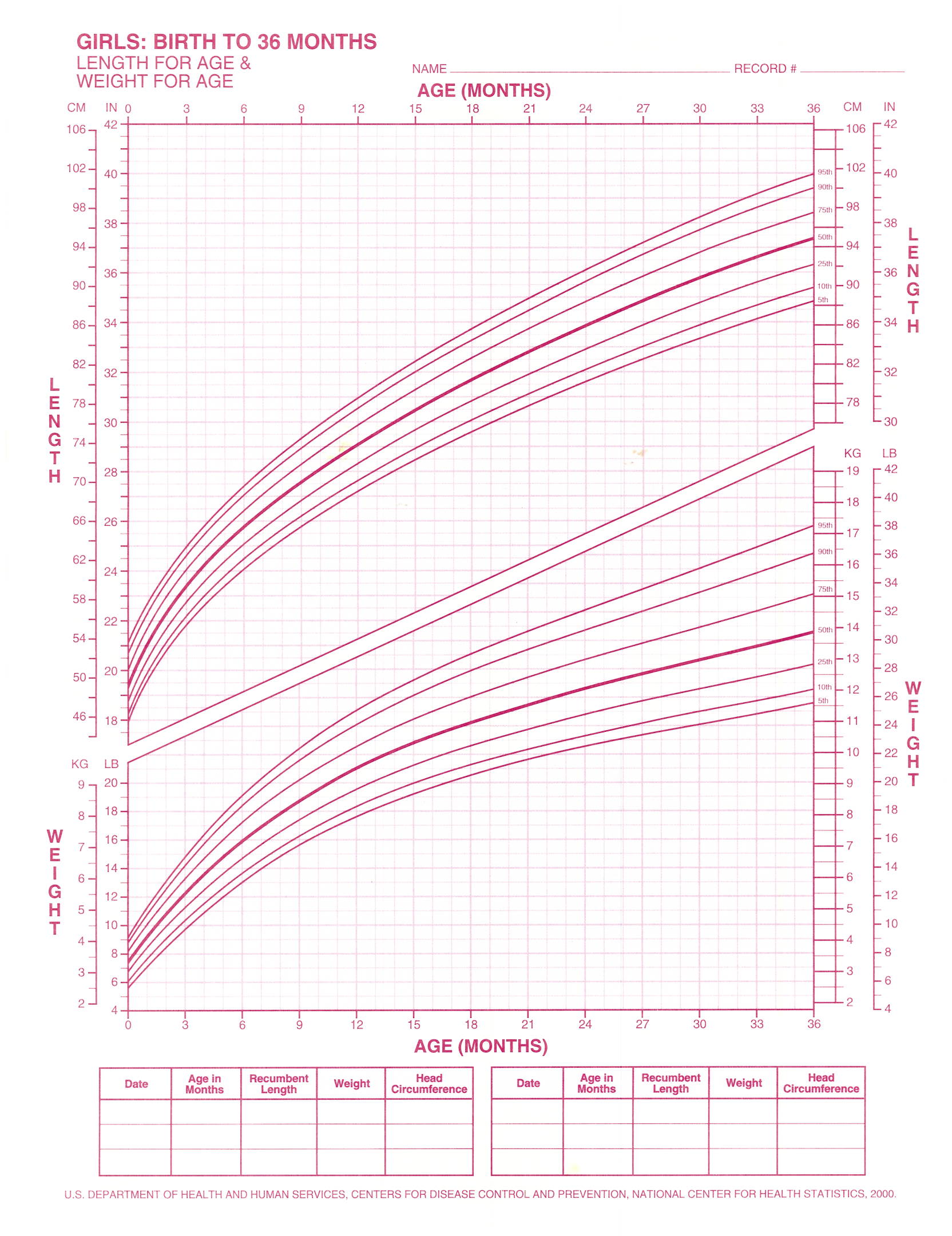 If you have children, you have probably seen this graph. But have you noticed how good it is?
The doctor was showing me my daughter's progress but I was thinking "What great graphs!" They compare height and weight on a single page. They are trapezoids to make the best use of space. There is a clear, descriptive title at the top. The axis have two units, to allow immediate conversion or help people who use either. The personal data is shown by dots on curves representing the normal distribution over time. They show deviation from average, with percentiles. There is a faint grid to guide the data entry and reading. The raw data is available at the bottom. There is a source and a date for the template at the very bottom. The whole page is pink and the boys' version is blue, making sure that a doctor would not chart a baby on the wrong graph by mistake.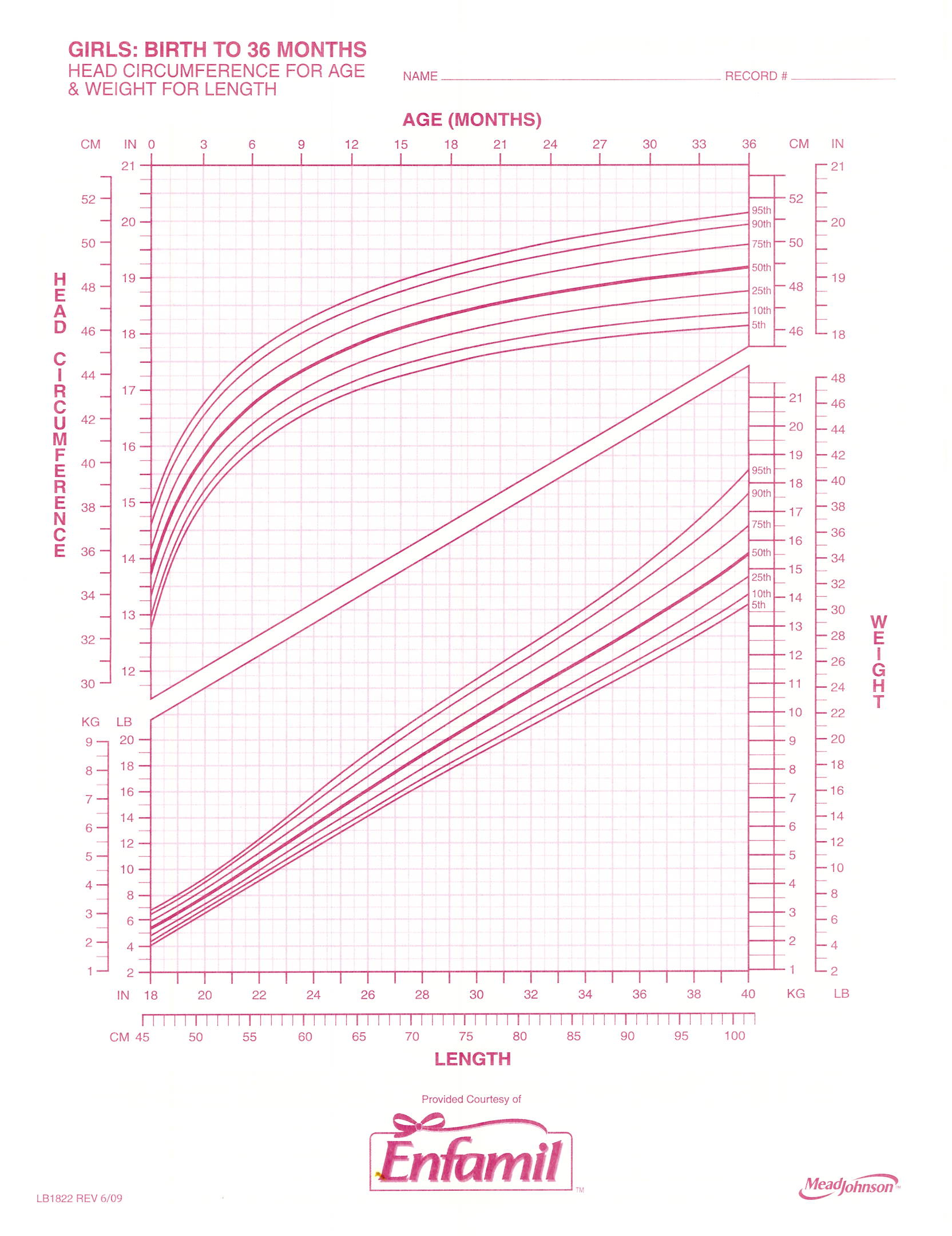 There's more on the back.
The head circumference is built on the model of the two graphs on the front page. The bottom graph though is different: it combines weight and length. It shows where a child's proportion is within an average range.
Look how easy it is to fill and to read. The nurse or doctor has to take only three measures at each visit (not always the easy part) and then draw them as dots. No line to draw, no software to use. And yet, you end up with the exact measure, a history, a trend, a combination and a comparison against the population's average for each measure. The parent can decode the graph in a matter of seconds: my child is heavier than average, is growing more slowly in the last few months, is proportionally tall for her weight, etc.
There are years of refinement in there. I can't think of anything to improve it further. This is my Minard map.