What do you do when a company has moved into new offices, tripled its staff (!) and is turning six years old? You throw a party and you make speeches.
We wanted our community to know where we stand now and what we have to offer. But mostly, we wanted to say thank you to the people who brought us here: the collaborators who contributed their talent, the friends who provided support and of course the clients who made this all possible with their trust.
We also unveiled our new branding, which we are prepping for an online deployment this year.
We have a full gallery of pictures taken that evening by the talented Émilie Lamothe (warmly recommend), but for the time-constrained here are five of them that best summarize the evening.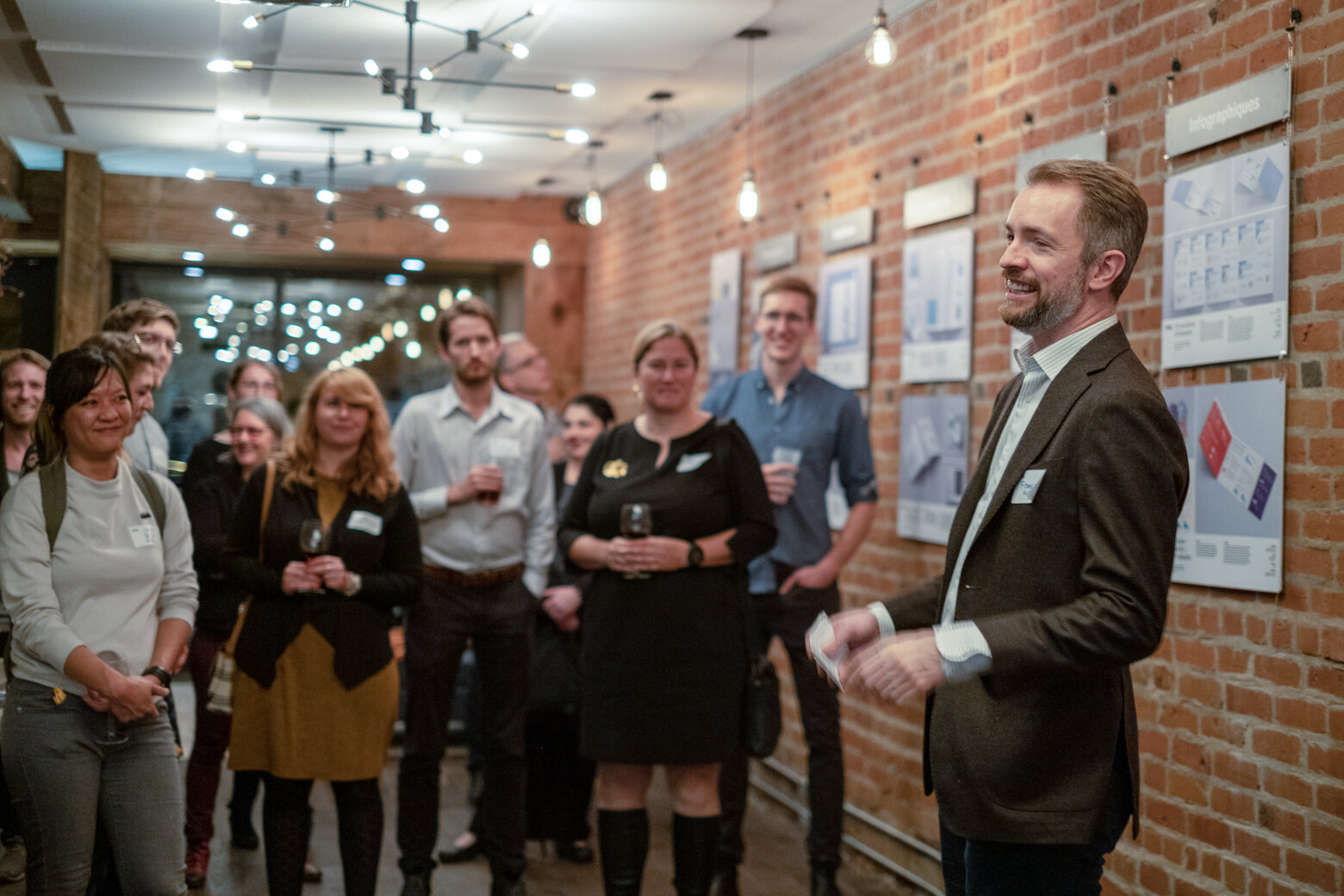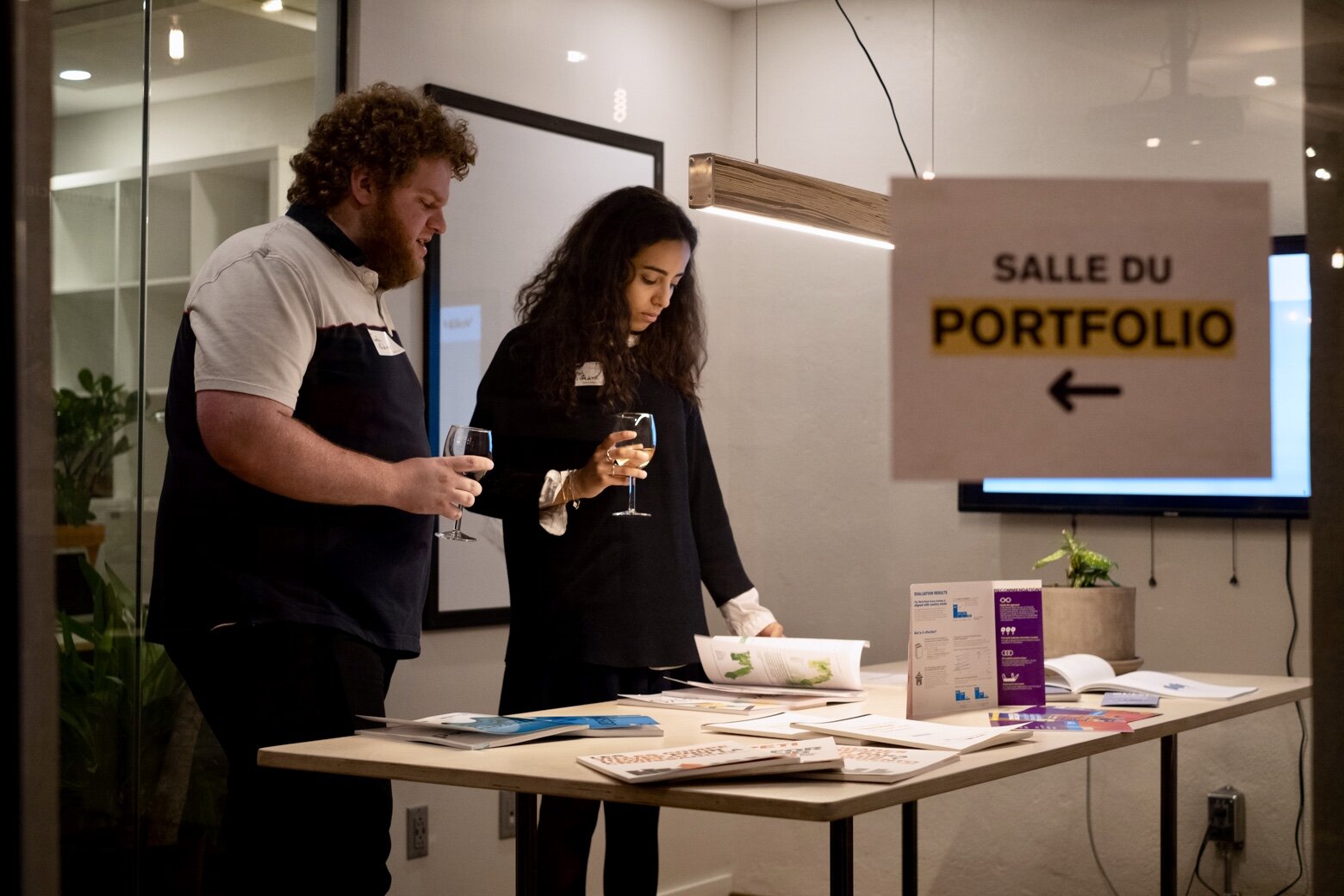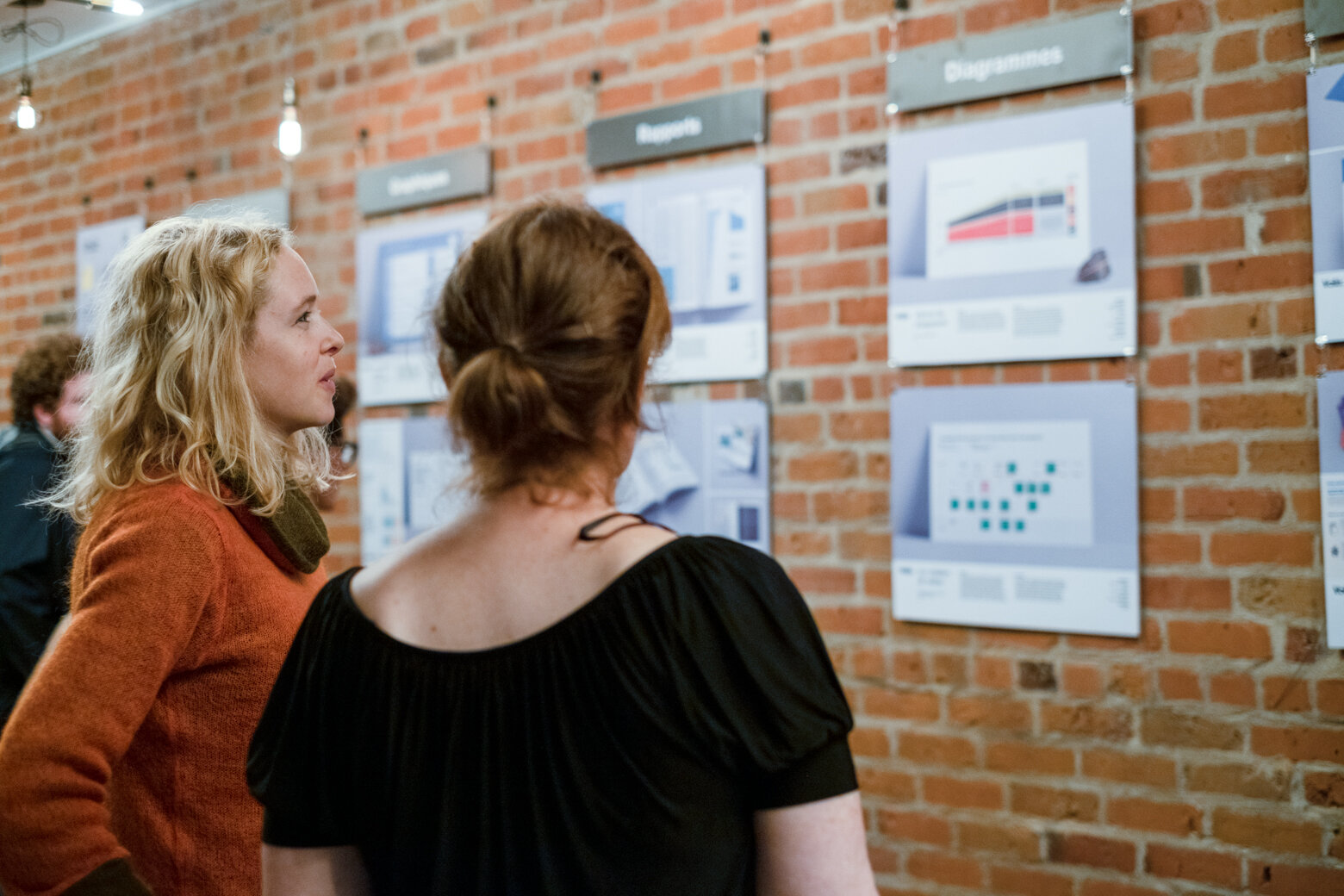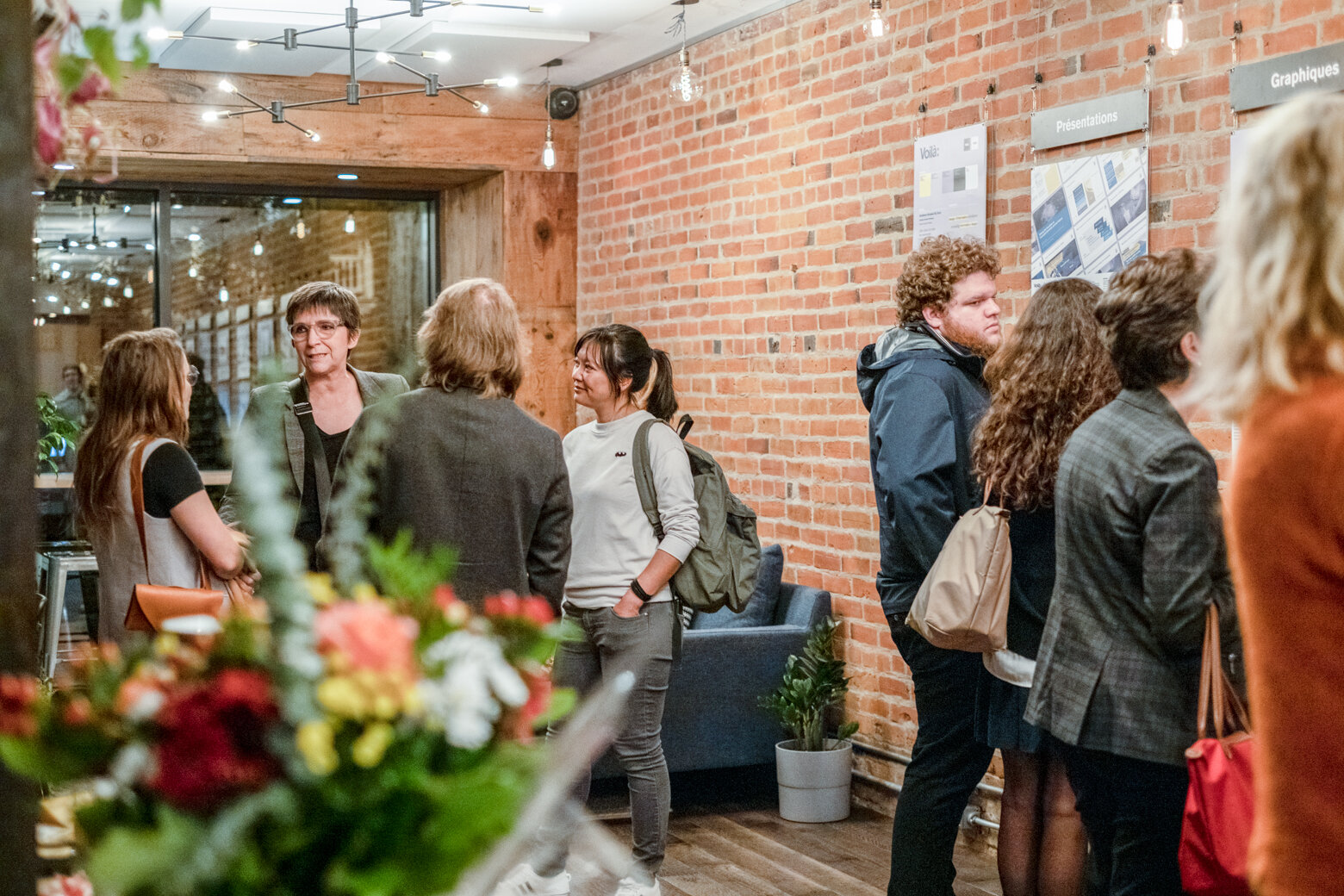 Voilà: the (full-time) team. Estelle, science illustrator and graphic designer. Erica, trainee with a degree in computer engineering. Francis, founder and information designer (and author of this blog post).