Voilà: (chezvoila.com) is an information design studio. Since 2013, we combine analysis and design to visually communicate complex information. We are committed to sustainable development, the fight against climate change, gender equality, social development, transparency, diversity and inclusion. We have clients around the world, such as in Washington, New York, London, Paris, Brussels, Tokyo, Johannesburg and Montreal.
Job description
We are looking for a full-time (35 hours per week) data visualization specialist in Montreal (or planning to move there in the next few months). Based on complex data or information provided by our clients, you will help us design clear visuals (graphs, charts, maps, infographics, presentations…).

We are looking for someone who thinks visually, someone creative who can translate complex information into diagrams and graphics. The first tool is pencil and paper, for sketching. After that comes Excel or other software to make the graphics and then PowerPoint to present them. The result is a series of graphics in a presentation or report, a diagram explaining a strategy, an infographic combining data and graphics. 
For example, a client sends us this…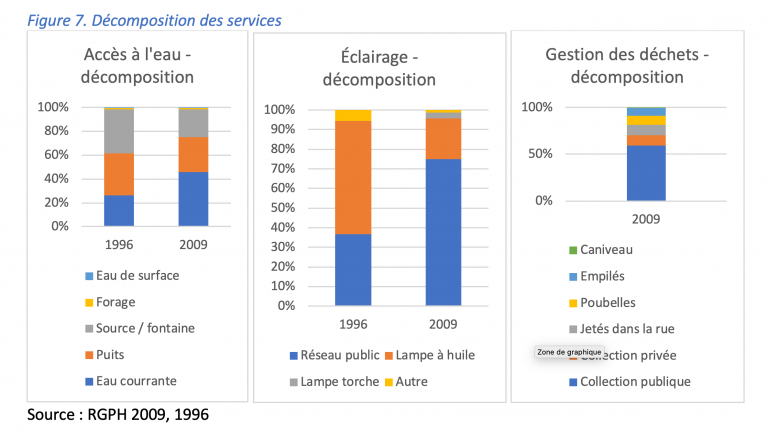 …and we turn it into this.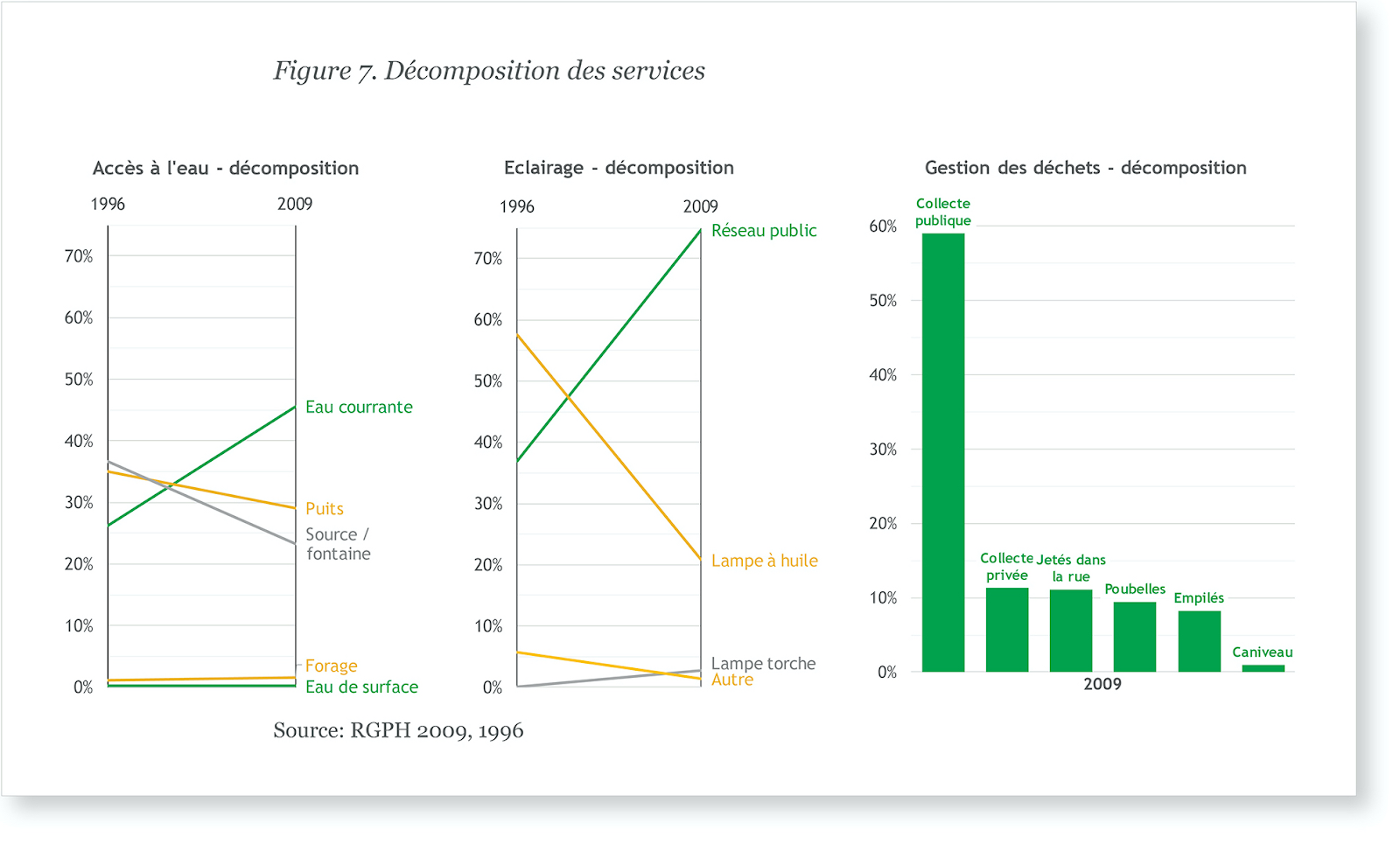 But your best tool is the Voilà: team. Our projects are all the result of collaboration and no one is solely responsible for the final result. You will join a team of two data visualization specialists and three graphic designers. Depending on your experience and comfort level, you will have more or less responsibility in the supervision of projects, the articulation of our vision, the development of the team and our processes.
To produce quality visualizations, you need to understand the subject of the data, the information. It requires an analytical mind and, often, an ability to absorb information specific to various fields. At Voilà:, our projects most often deal with sustainable development, so knowledge of the environment, social development and governance is useful.
Main responsibilities and duties
Analyze and visualize

quantitative data (numbers) and qualitative data (text)

Participate in the development of

visualizations

(graphs or charts, static or interactive),

from sketch to final product

ready for publication in collaboration with our graphic designers and programmers

Contribute to

orientation meetings

with our clients, helping to clarify project objectives and needs

Write

analyses of needs

to guide clients in the selection of information design products relevant to their objectives.

Present your

process

to clients, respond effectively to feedback

Participate in the sharing of the result on the company's platforms (portfolio, blog, social media) and write about the visualization process
What we expect
Experience in

creating clear graphics

using best practices in data visualization, visual prioritization, color theory, accessibility principles, etc.

Experience or relevant training in

sustainable development

(political science, economics, social sciences, engineering, journalism, philosophy, etc.) or

data visualization

(analysis, data, design, visualization)

Very good understanding of

French and English

. We work in French internally and interact in French and English with our clients. A third language may be an asset

Demonstrated interest in

sustainable development

issues

Ease in the vagueness

of early mandates and the ability to refine both the need and the solution from a wide range of possibilities

Software tools

: MS Office 365 (Excel, PowerPoint, Word), Google Workspace (Drive, Docs, Sheets, Slides), Slack, Asana, Skype. If you are familiar with the Adobe suite, all the better.
What we offer
Salary between $50,000 and $85,000 (CAD) per year depending on skills and experience

Group or individual bonuses depending on the performance of the company and the individual

Paid overtime

Professional development budget of $800 per year; we encourage continuous learning, mentoring and professional development

Group insurance (disability insurance, life insurance and some health care)

Reimbursement for telecommunications expenses

A stimulating and creative work environment based on inspiring themes

A flexible work schedule that allows you to balance work and family

An office (we are currently looking for one) where we will work in person three days a week

An international clientele to make your expertise shine

Company in full development (from two to eight people in two years)

Computer equipment provided (MacBook, mouse, keyboard and 27″ screen)

Time off offered between Christmas and New Year's Day in addition to vacations and statutory holidays

A friendly work environment, a dynamic and passionate team
How to apply
We welcome applications from people of all ages, genders, sexual orientations, marginalized and underrepresented communities, Indigenous people and people with disabilities. Voilà: recognizes the importance of including a diversity of life experiences in our team and is committed to creating a safe and inclusive work environment from the beginning of the recruitment process.
You think you have what it takes, but you're not sure if you meet all the criteria? Research shows that men apply for jobs when they meet an average of only 60% of the criteria, while women and other marginalized people tend to apply only when they meet all the criteria. Some skills will be developed and others will be filled by the rest of the team.
Before July 17, 2022, send us the following via the form below or via our website (chezvoila.com/jobs)
Cover letter explaining both why you are qualified (why you) and why you are interested in this job (why us)
Resume
Portfolio

: some examples of your information design work, in any format.
We thank you in advance for your application. Those selected for an interview will be contacted.
Timeline: Start in the summer of 2022